Wonderfully Horrible Art
Hi, I'm Cole and I make art. Not very good art. But still art. I enjoy making art even though I'm not great at. But that's not the point right? Enjoying what I do is what matters. That's why I want share all my art with everyone else. And who knows, maby one day I will be able to draw.
Powered by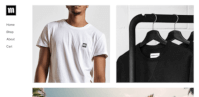 Create your own unique website with customizable templates.